Welcome to the Science Center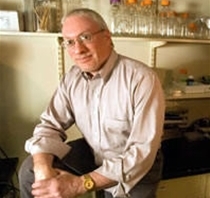 We'll always provide our students with the best academic support possible!
It has been a challenging year for all of us, but we look forward to a return to in-person classes and in-person services in all of the Excel Centers. We have missed the personal interactions that enhance and enrich the experiences that comprise university life. Our doors are open, so please stop by to say hello and talk with us. Many of the staff you knew have graduated and moved on to the next phase of their lives. We have a few familiar faces and some new staff to help you with your academic work, provide career assistance, and answer other questions you may have. We are here to provide you with whatever we can to help you be successful at UCCS and beyond. We look forward to seeing you.
News and Announcements

UPDATED NEWS! We are open to work with you in person!!
We're looking forward to seeing and talking with you. If you have questions, please email
Dr. Phillips
.

Did you know...
students who use the Science Center's services do better on average by ONE FULL LETTER GRADE than students who do not? It's true! Let us help you do your very best.

Do you want to be a tutor in the SC?
If you enjoy helping others understand science as well as you do, perhaps you'd like to work in the Science Center. Contact the director to learn what's required.
Spring Hours
Wednesday
8:00am - 7:00pm